A Guide to Charley Chase on DVD
---
MILESTONE FILMS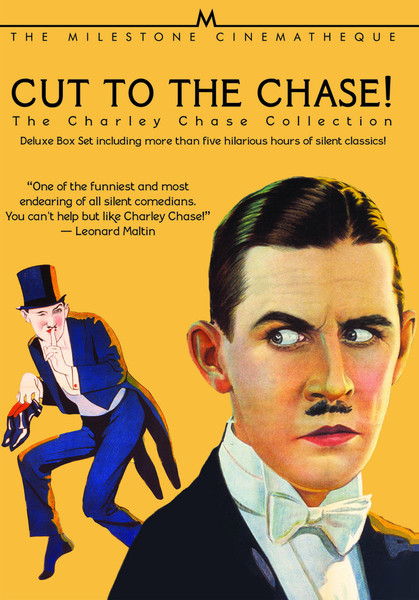 Milestone Films' two-disc set Cut to the Chase: The Charley Chase Comedy Collection features sixteen short comedies from the comedian's heyday of the mid-1920s. Released November 2012.
Read this website's review.
---
ALL DAY ENTERTAINMENT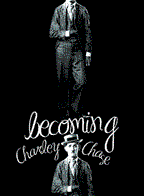 All Day Entertainment's four-disc "Becoming Charley Chase" set concentrates on Chase's early years - his Keystone comedies, the extant Jimmy Jump one-reelers, his silent-era directorial efforts, and his initial two-reelers - with audio commentaries on all shorts plus a documentary on Chase's life and career. Take a peek at the complete content list of this highly recommended DVD collection.
---
KINO INTERNATIONAL
&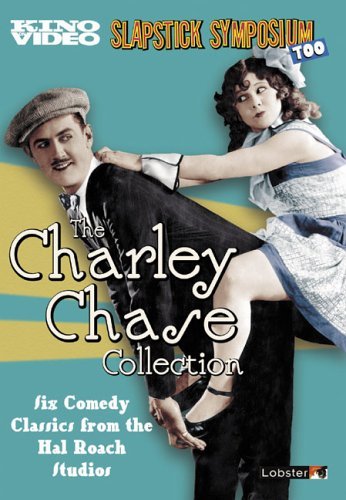 Kino International's "Charley Chase Collection Vol. 1 & Vol. 2" contain eleven shorts in all, beautifully restored by Lobster Films.
Read this website's reviews of volume one and volume two. The two DVDs are sold separately.
CHARLEY CHASE COLLECTION, VOL. 1
Mighty Like A Moose (1926)
Crazy Like a Fox (1926)
All West (1924)
Long Fliv the King (1926)
Mum's the Word (1926)
April Fool (1924)
His Wooden Wedding (1925)
Isn't Life Terrible? (1925)
Innocent Husbands (1925)
Dog Shy (1926)
Bromo and Juliet (1926)
Soft Pedal (1926, starring James "Paul" Parrott)
In addition, Kino's silent comedy DVD set "Slapstick Encyclopedia" contains two of the most popular Charley Chase comedies, Mighty Like a Moose (1926) and Fluttering Hearts (1927).
---

Back to the main page of "The World of Charley Chase"